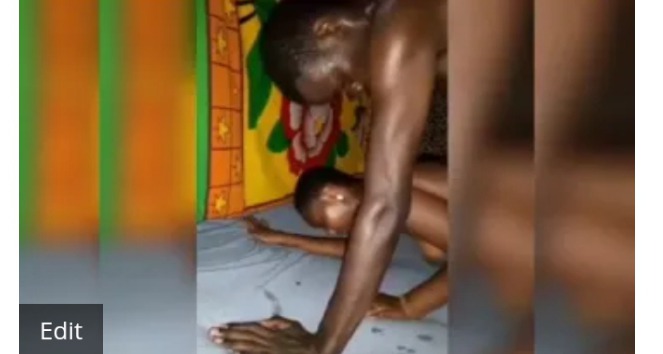 How Can You Do This To Someone's Daughter In The Name Of Love – Man Chops His Ex-Girlfriend Without Mercy
Old flames are always dangerous that's why you must always reduce your tolerance for your current partner if he/she is still in talks with their ex-lovers because things can escalate quickly between them and you will be the collateral damage.
A video spotted online captured a lady confessing her love for her ex-lover while she was being pounded like fufu and insulting her current partner in the process.
They didn't break up but the guy had a football opportunity to travel overseas and they lost communication for two years as a result but started communicating few months before the guy's return to the country. The guy recently returned to Ghana and they linked up — the lady forgot all about her current boyfriend upon seeing her ex-lover.
The lady cried out from a place of happiness and enjoyment while the guy kept on striking her with passion and no mercy at all. It is not quite clear how the video surfaced online but all we can say is; we need to be very careful about our endeavors these days.