On 14th of October, 2021 was a very sad day for the people around Buea, a town in the South West Region of Cameroon. In the early hours of Thursday, a 3 years old girl who was attending school sitting in his father's car was shot to death by a law enforcement officer or a Gendarme.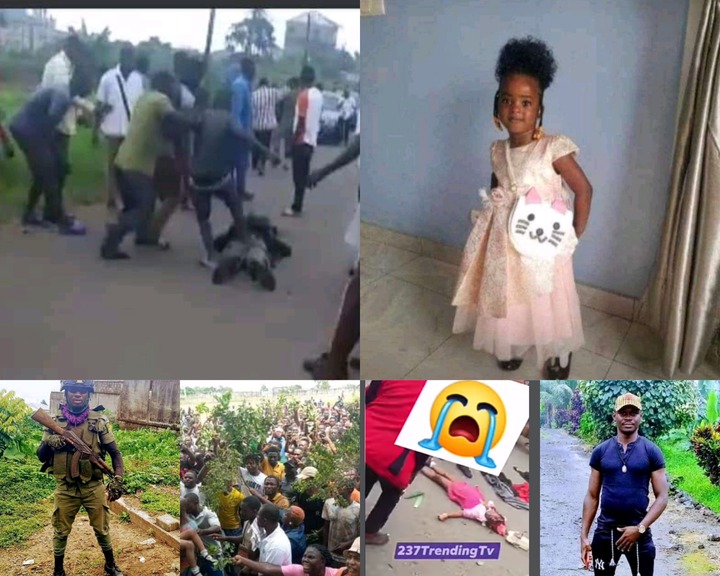 According to the information gathered from the local people circulating on social media, the Gendarmes on duty in the morning stopped a car and they wanted to take an amount of 500cfa but the man who is believed to be the 3-year-old girl's father refused and he drove away in fear.
But one of the Gendarmes called Achille Rigobert Mvogo shot at the car and unfortunately, the bullet hit the head of the 3 years old girl in the car. And right after the people around found out that the girl going to school was shot in the head by one of the Gendarmes, they rushed to the scene caught the officer that shot the girl, and lynched him to death.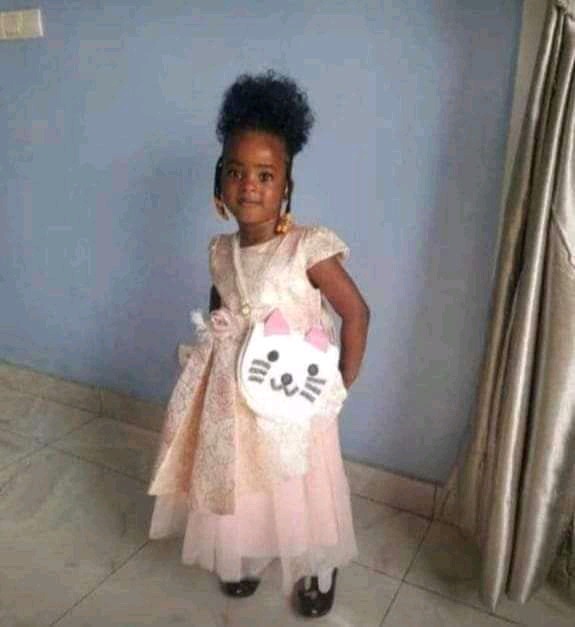 Caro Louise Ndialle
But after the incident, the Cameroon ministry of defense came out with a press release explaining what actually happened that morning and what led to the death of the three-year-old school girl.
According to the head of the communication team or division, Navy Captain Atonfack Guemo Cyrille Serge on behalf of the defense ministry stated that the National Gendarmerie filtering station installed in BOKOVA stopped a Toyota brand vehicle, Picnic model with chassis registration number CH 068122. Refusing to comply, the driver continued in the momentum by accelerating to escape the two Gendarmes.
And due to that, one of the Gendarmes gave a warning shot in that direction to immobilize the car but unfortunately, the bullet hit the head of little Caro Louise Ndialle a young pupil who was about 5 according to the defense ministry's report. And right after that the local people in the area rushed to the scene and lynched the one that shot the little school girl to death.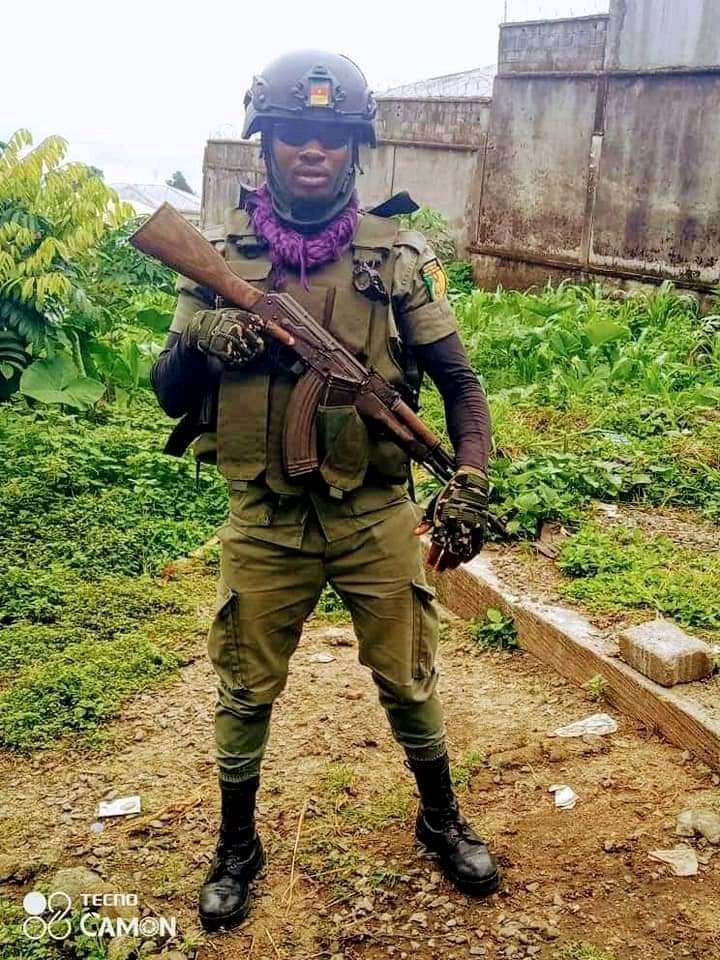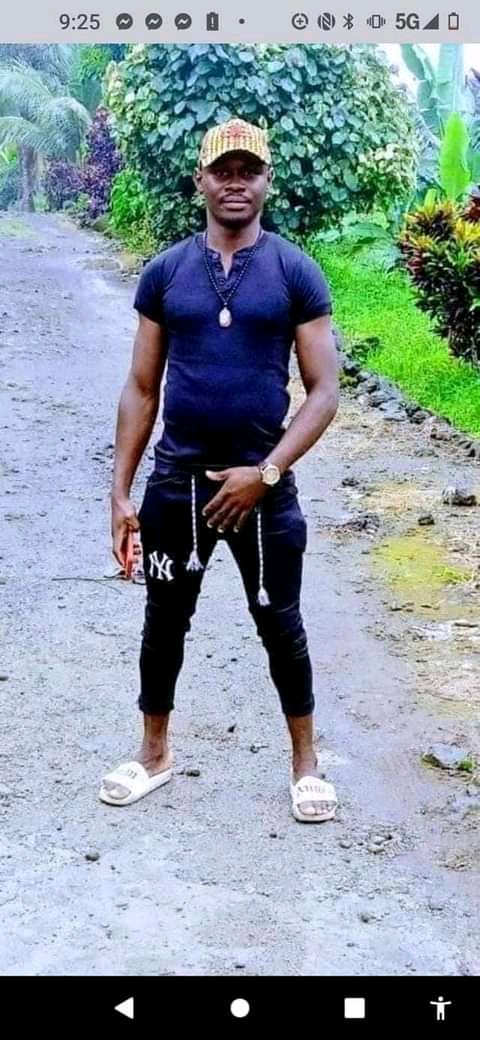 Achille Rigobert Mvogo, the Gendarme that was beaten to death.
Below is the press release of the Ministry of Defence in Cameroon released on the 14th of October, 2021.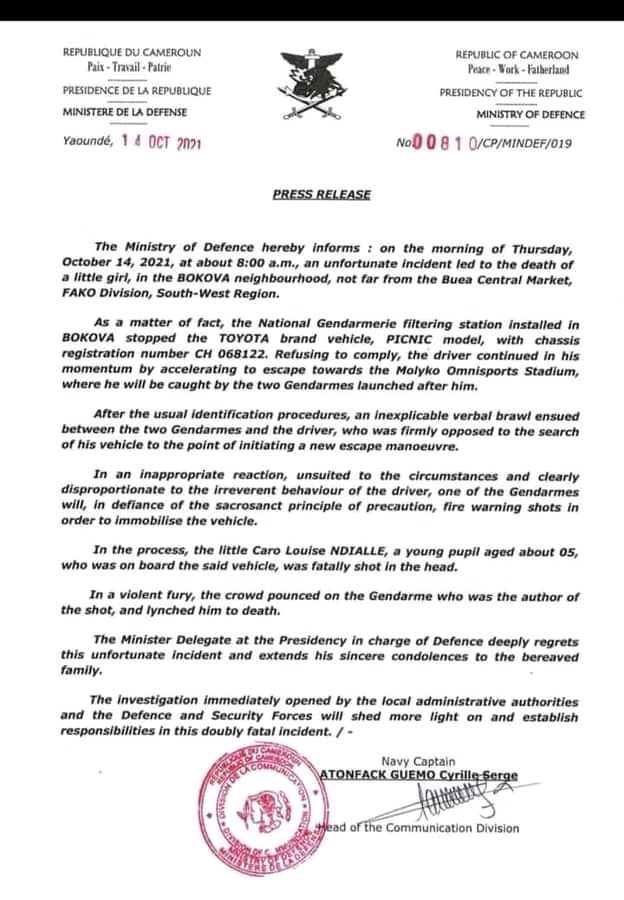 Now the locals claim the Gendarmes wanted 500cfa but the defense ministry has also reported that the driver wanted to escape when he was told to stop and that caused the incident.